When my first child was getting ready to graduate our homeschool, I realized there was a lot of things to keep up with during a senior year. Remembering to order class rings, senior pictures and planning for her graduation. While planning for her party, I knew I needed a way to stay organized so I didn't forget to invite anyone to knowing who was bringing which cookies for the cookie bar she wanted. That's how this planner was born! I was able to plan her party, and enjoy it thanks to this planner. I've through two seniors and I'm know planning for my third graduation and this planner has been a life saver to us. Even my graduates like using it to plan too. So it's great for the planner and the graduate!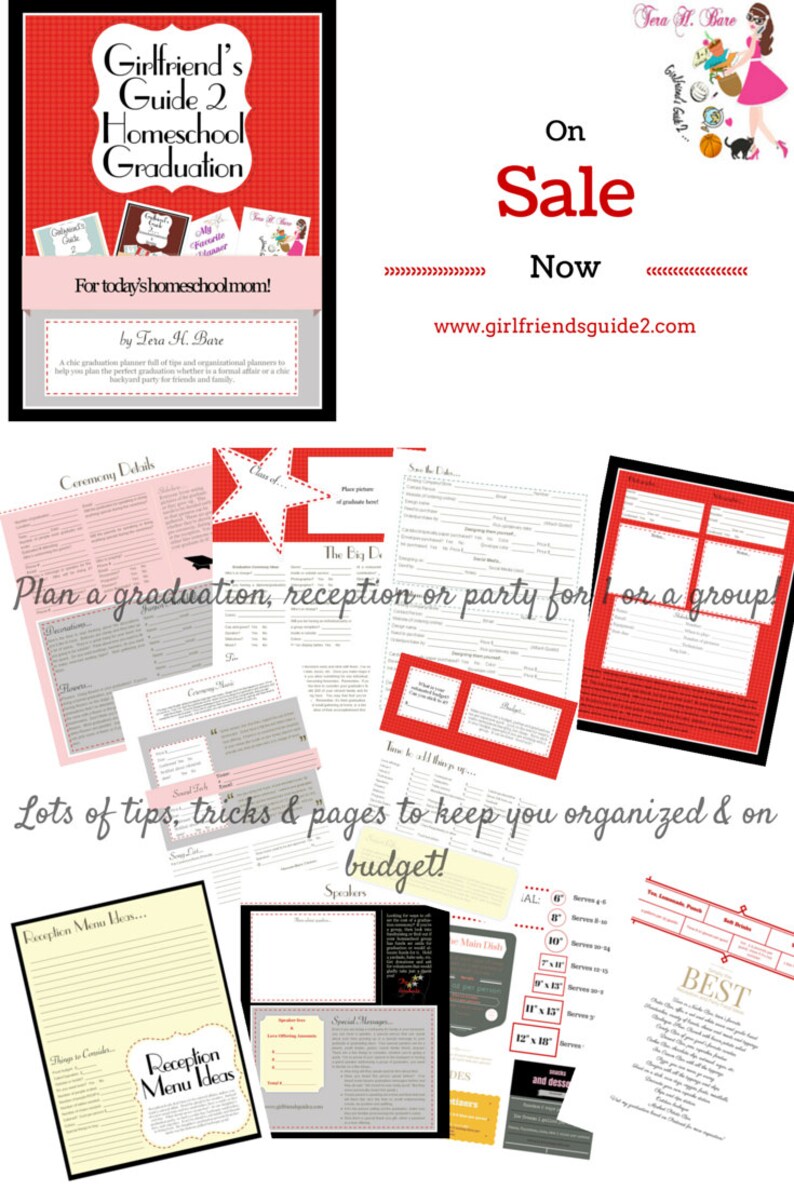 I made a pretty and versatile printable planner perfect for planning a homeschool graduation, reception, or a party for 1, or a group. Whether it's a formal ceremony for a group with a reception following that takes a committee to plan, or a backyard party! Homeschool graduations come in all shapes and styles from large formal ceremonies, to an intimate gathering of friends and family and I designed this planner to work for all of them. So no matter what type of senior recognition you are doing, you won't forget any details for your senior. This planner will help stay organized so you can enjoy it. Included in the 8.5″ x 11″ digital download:
Tips and planning pages for:
Group Homeschool Graduations
A Graduation For One
Reception Planning or
Party Planning
Tons of planning pages and tips!
Budget Worksheet
Caterer, Sound, Technician, Videographer & Photographer Planning
Menu Planning
Decorating
Monthly Calendar Pages
Graduation Timeline Planning
Senior Picture Planner
House Touch-Up Planner
Stationary Planning
Music Planning
Senior Table
Guest List Planning
Slideshow Planning
Helpful Catering and Party Planning Tips!
Tips for working with a group or working with your teen!
Tons of tips for best graduation or party ever!
This book will make planning your graduation or party an easy and stress-free event!