Need an adorable little scare for your Halloween party?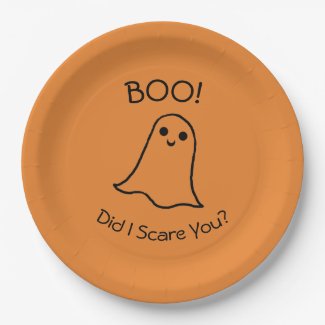 Ghost Halloween Paper Plates
by TerasDesigns
Aren't they spooktacular?  I designed them for my Zazzle store.  They would look so cute on your table this Halloween.  I designed them after this adorable little ghost my parents had at their house every Halloween.  My kids would beg for them to set it out.  Each time you walk by it, it would say in a little voice, "Boo!  Did I scare you?"  and then it would giggle.  It was cute and not creepy so they loved it.  These plates are in honor of my kids and the little ghost.