"This post may be sponsored or contain affiliate links, which means I may receive a small commission, at no cost to you, if you make a purchase through a link. See my full disclosure here."
It has officially switched from summer to winter here in the south. Where did fall go? We didn't get one this year and since with the weather swinging like a pendulum, everyone here is you guessed it, coming down with colds, including me, and to top it all off I woke up the other day with a fever blister. (Insert eye roll here)
I would like to take this time and thank my family for sharing these. They can be inherited, did you know that? So just about everyone on my mom's side of the family gets them occasionally. My husband never had one that he remembers until we got married. I must have kissed him at some point! I've had a lifetime of these awful things and I know that when the weather switches from fall to winter, I'm sure to get one and here it is. Yuck! I can not tell you how much I loathe these things, but I have learned some tricks over the years that can really help to either stop them in their tracks or at least shorten its life.
What causes fever blisters (According to the Mayo Clinic):
Virus or Infection
Hormonal Changes
Stress
Fatigue
Sun and wind
Changes in your immune system
I'd definitely say that this one was brought on by stress and a virus. What are some things that can make them better and make them better quickly? Here are some things that have helped me over the years.
Products That Get Rid Of Fever Blisters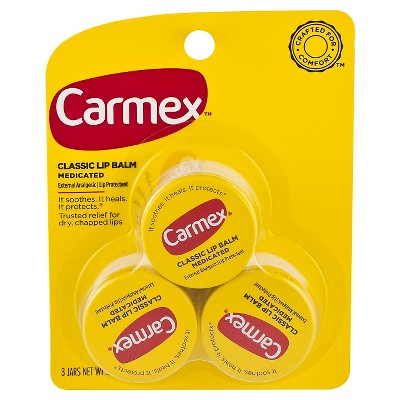 I love Carmex! It has become my go-to every single time I feel the slightest twinge that I might be getting a fever blister. Seriously! And it's dirt cheap. I found this little gem a couple of years ago. I was looking for something inexpensive to treat fever blisters and this just kept popping up in my search results and everyone said it worked. They were right. This little miracle pot, will either stop a fever blister from popping up if I catch it at the first twinge or at least shorten its life span and severity. It's a miracle worker!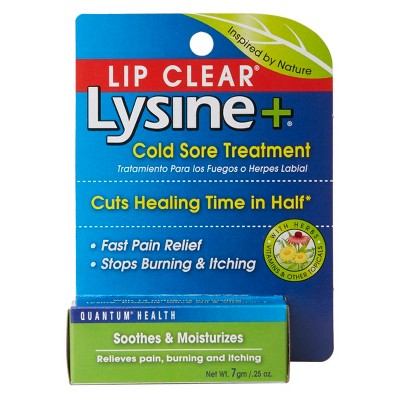 My next favorite has to be Lysine Cold Shore Treatment. I used this for years before finding Carmex. I used to get it in chapstick form and my husband still does. This is his go-to product. It really did work for me for years and he really likes it too.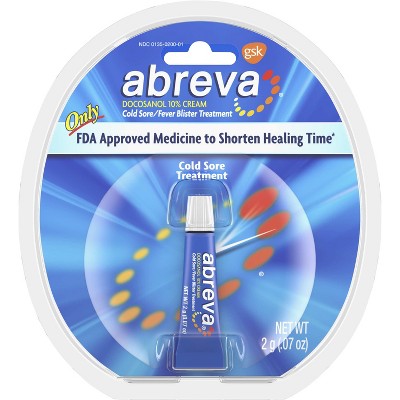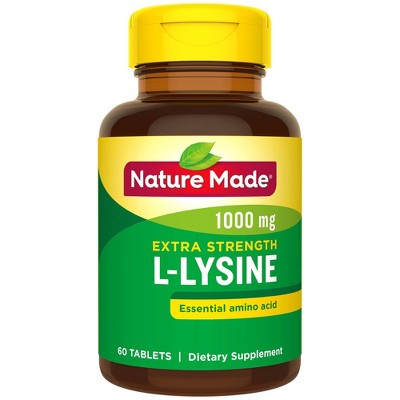 The other thing I have used in the past was L-Lysine supplements. It's been a while since I've used these. I went through a really stressful time several years ago and I kept getting fever blisters and getting sick. My mom had me take them for several months and it really helped. Slowly they stopped creeping up on me and I went longer and longer without getting one.
Other things that people suggest:
Ice – I've made a small compress at times and it may not get rid of one, but it can make a large one that really hurts feel temporarily better and help with swelling.
Lemon Balm cream or ointment
Zinc supplements
Oregano Oil
Licorice Extract
Tea Tree Oil
Witch Hazel
Apple Cider Vinegar
I have not tried the above suggestions except ice, so please do your research before trying anything whether I've suggested it or someone else has. You can have an allergic reaction to almost anything so please be careful.
More suggestions:
Relax and reduce your stress
Don't be kissing anyone when you think you have a fever blister coming
Wash your hands and try to avoid getting sick
Make sure you're taking your daily vitamins to fight off colds and viruses
Rest and take care of yourself
Wash your makeup brushes and sponges in hot, soapy water after your fever blister is gone.
Don't share drinks or food.
Don't share lipsticks or chapsticks.
Have separate fever blister lip ointments for each person in your family that gets them.
And when all else fails, call your doctor. They have lots of tricks up their sleeves to help you out and can call in the big guns and maybe give you a prescription. Seriously, who needs to suffer? I hope these tips help you out and makes it a little easier. Do you have any tips? What works for you?
Shop The Post