This post has been updated.
"This post may be sponsored or contain affiliate links, which means I may receive a small commission, at no cost to you, if you make a purchase through a link. See my full disclosure here."
So, after 29 years of marriage, it's time for a kitchen overhaul. I really need to throw myself a kitchen shower or even a housewarming party, but that would be kinda tacky wouldn't it? So instead of throwing myself a shower, and spending all kinds of money on a party, I was slowly making a list of all the things that need to be replaced. I made a list of things I'm missing, some new gadgets, and pretty things that I'd just love to have.
Last Fall, I purchased a few things here and there. A few of the items that I've gotten I'm not sure how I cook without them. So here are my new, favorite kitchen must-haves.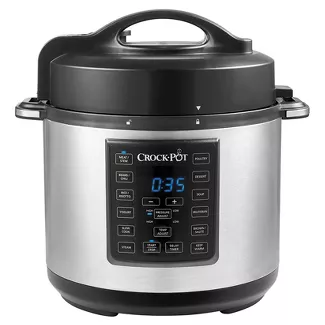 Crockpot Express Crock – How have I survived all these years without a pressure cooker? I know, because I was terrified to have one! Remember your grandmother telling you they would explode? I do! But these are like magic! I use mine on average at least once or twice a week and no explosions!!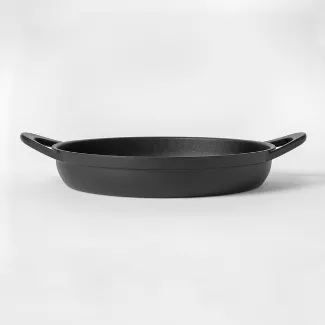 Large Cast Iron Pan – I'm absolutely in love with this cast iron pan. It's huge! I almost need a bridge burner for my stove to fit this. It's bigger than any cast iron pan that I've seen, which is great because we are a family of five and sometimes it can be difficult to find things to cook in when you need to make large batches. It cooks like a dream and has two handles which are great because cast iron is heavy and I'm a wimp!
We were in desperate need of new pots and pans. I'd been looking for years and there were so many choices that I just couldn't decide. For Christmas, my hubby surprised me with this huge set from Sam's Club. I love them! They cook great and clean so easily and they look amazing.
Grill Pan – I am on my second one of these! We literally wore the first one out! These are so great. We are the crazy people who will grill outside with snow on the ground, but when you don't want to fire up the grill this thing is great!
Dutch Oven from Lodge – I have never had a dutch oven until Mother's Day of this year. I didn't know what I was missing out on until my hubby got me one. It's pretty amazing! Not to mention it cooks like a dream. I love making stews in it and it's great for when we want to deep fry.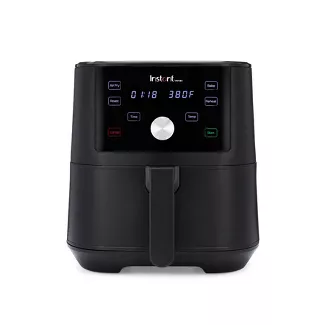 Instant Pot Air Fryer Vortex – This thing is crazy! I love how it cooks and I'm looking forward to learning new recipes for it. My oldest daughter has used it more than anyone for quick lunches and still can't believe I waited so long to buy one. Send me your air fryer recipes to try!
There are some honorable mentions that I've bought recently too that have become some of my kitchen must-haves, new baking sheets in various sizes, and a new 24-count cupcake/muffin baking tin. I can finally bake 24 cupcakes all at once!
Needless to say, I've been purging old stuff and reorganizing my kitchen to make room for my new favorite kitchen must-haves. But, it's long overdue that I replace things that are old and worn out and get some new things to make life a little easier. We're worth it, right? Yes, we are! So what about you? It's the new year, out with the old and in with the new. To shop this post just go to the Shop the Post widget at the bottom of this post or go to my LTK Shop here.
Shop the Post…